MKV files and Android devices
The MKV or Matroska is a popular media format for storing high quality multimedia content. Android does not support it natively, but there are multiple ways to play it.
What is the MKV format?
In case you have never encountered MKV files, it may be worth giving you a basic idea of what they are. MKV is one of the extensions that files in Matroska media format can have. These files are called that because, like the Russian dolls they take the name of, they can contain an unlimited amount of video, audio or subtitle tracks in a single file. It is a free and open file format.
Broadly speaking this means that we can have video, audio tracks of different languages and other related content as subtitles within the same file. Obviously, the more there is inside an MKV file, the heavier it will be. It is also one of the most used formats to reproduce high definition content; most Blu-rays are digitized in MKV for example.
How to open MKV on Android
The best app for playback of MKV files in the Android operating system is VLC Media Player. It is a player that, due to its versatility, works with a multitude of audio and video formats. It is also open source and can be found on almost any platform.
To play MKV files with VLC we first have to download and install the app. As soon as you open the app, it will ask you to add a multimedia library, which will import all your audio and video files.
Once the search is finished, the video you want to play should also appear in the library. Click on the video and it will immediately start playback, with the control buttons of the application floating over the video, which you can make disappear by simply pressing on the screen.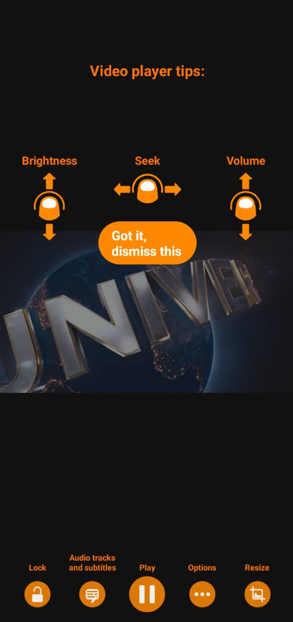 As you can see, playing MKV files on Android is simple and does not require much knowledge about multimedia and operating systems.