Convert MKV to MP4
There are many digital video formats available for video storage. Each of the different video formats have individual use and benefits. For example, MKV can support a 1080p movie with chapter support, 2-channel stereo audio, 5.1 audio, 7.1 audio and advanced subtitles support. MP4 has similar video capabilities, but limited support of certain audio formats and no subtitles. At the same time MP4 is mobile device friendly and could be easily reproduced on most mobile devices.
Several video conversion software packages are available on the market that can convert MKV to MP4. For the purpose of this article, we will use Wondershare UniConverter demo software.
Step 1: Run the software, and the "Convert" section will appear in front of you. Now you can add your MKV media files there to convert to MP4. To add a file, click "Add Files" in the upper left corner. You can also use the drag and drop option from the file folder. After selecting "Add Files", another window will appear, select the destination of your file on your computer and select "Open" to upload the files.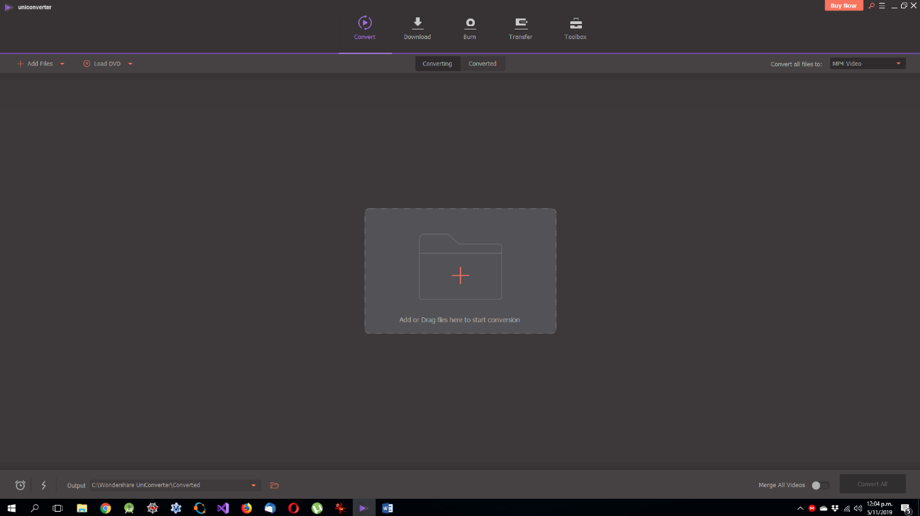 Step 2: After selecting your target file, you have to select MP4 as your required output format.
Select the Video tab from the drop-down menu.
In Video, select MP4 and then double click on the detailed program options.
In the lower left corner is the path where the converted files are saved. Depending on your configuration and the OS, this path may vary.

Step 3: Run MKV to MP4 conversion.
As the last step, after selecting your desired output format, simply select the "Convert" button and the conversion of your file will begin.

Wondershare UniConverter software is feature complete, even in its demo version. Prior to conversion it can do certain edits to video which you can use to correct defects, delete scenes, etc.
Besides software described above there are also online tools to do these types of conversions, which are usually very easy to work with. The recommendation is that if you have an old or low-performance computer to work with multimedia software and quick internet connection, then use a web tool or cloud services.