Create an MKV file from an audio, video, and subtitle track
In this article we will show you how to create an MKV file with the three most basic elements that this format has, which are: video, audio and subtitles.
For this purpose we will use free and open source tool MKVToolNix.
MKV multimedia container is capable of receiving practically any video, audio and subtitle format, in a single file and without size limit. The MKVToolNix software is a multimedia multiplexer that encapsulates all three types of files in one file with the MKV extension.
For our purpose we will need a video file of any format, an audio file, and at least one subtitle file, which in our case will be in two different languages.
Below is a list of the files that will be used for this example:
Video file: test_movie.mp4
Audio file: test_sound.mp3
Subtitle files: test_spa.srt and test_chinese.srt
Steps to create an MKV file
Step 1: Open the software.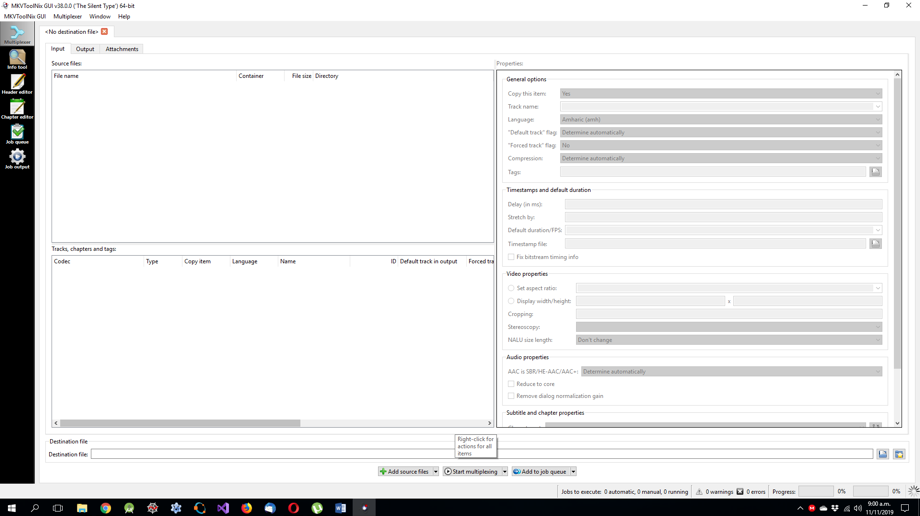 Step 2: Add multimedia files. By right clicking on the 'Source files' box, you can add the necessary files. All the files can be chosen at the same time if they are in the same directory.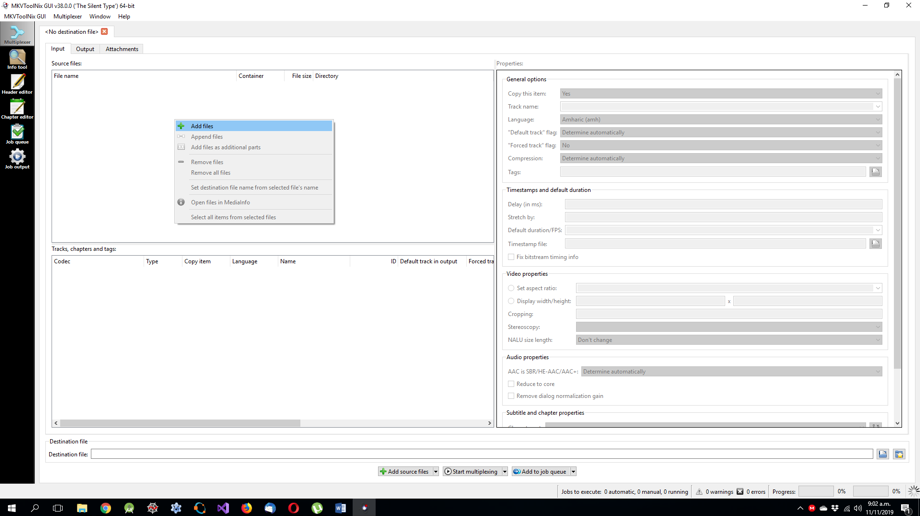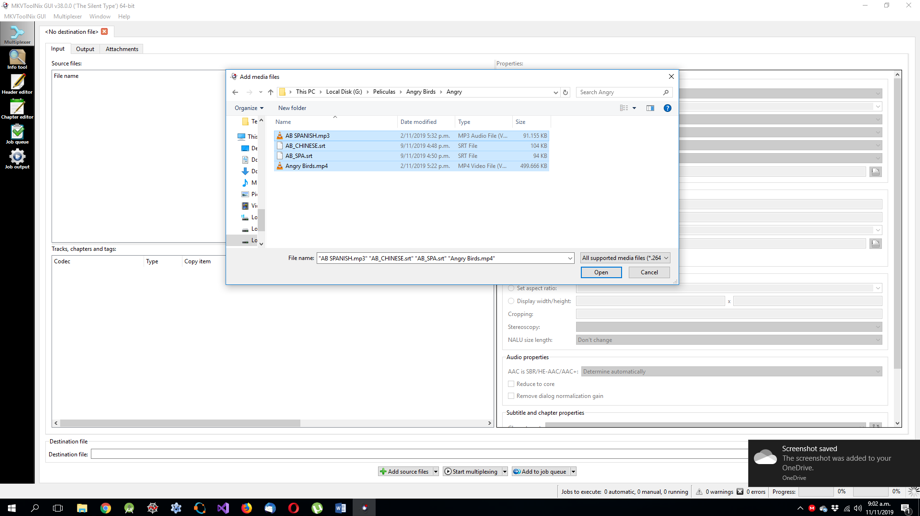 Step 3: Note that in the lower box, called 'Tracks, chapters and tags' are the properties of all the added files, classified by type of media. The first column shows the type of codec, followed by multimedia, copy item, language, name, ID, 'Default track in output', and 'Forced Track' columns. 'Default track in output' is an important column which is checked for the tracks that should be played by default.

Step 4: In the rightmost box you can see the properties of each track. You can view and modify the characteristics of each type of multimedia. For example, in the video you can set the aspect ratio, start delay of the track, and other properties.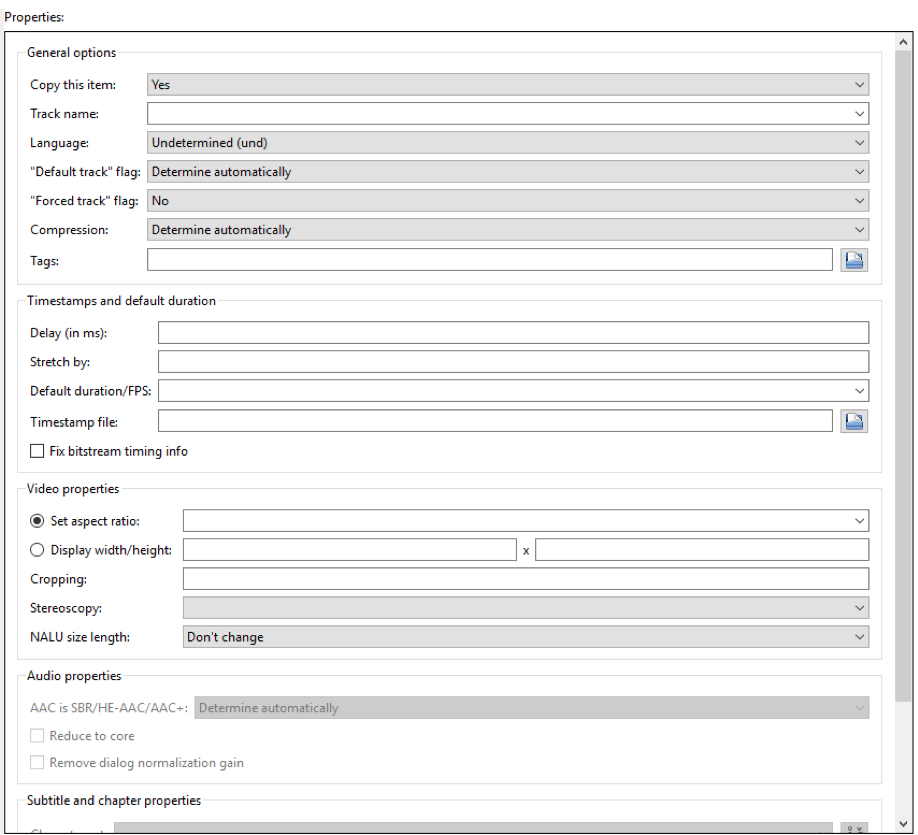 Step 5: Once the properties of the final file have been configured, you should choose where it will be saved (by default it is saved in the same directory where the original video file is) and click on the 'Start Multiplexing' button. Depending on the amount of information to be processed and the capabilities of the computer, it will take approximately 5 to 10 minutes to complete (larger files on slower computers can take considerable longer).

You will see the progress in the lower right bar.
Once it is finished, you can find the output file in the same directory of the original file or in the location you defined in Step 5..