Playing MKV in a Standalone player
Today, modern media players, BluRay, smart tv, etc., are able to play many audio and video formats, including the MKV format.
For example, the Samsung BD F5700 player can play the MKV format and is also able to recognize and reproduce the different audio tracks, subtitles and video itself.
The available media that this player can read and reproduce are:
BluRay disc
DVD disc
CD disc
USB media
Files shared via LAN
Media available through WiFi network
Any of the above could be encoded as MKV files and thus be able to play through the BD F5700. This player also supports different audio formats, such as Dolby TrueHD, Dolby Digital Plus and DTS, including HD Master Audio.
Play MKV from USB drive on a standalone player
To use a USB drive, you must follow the steps below:
Make sure that the USB drive is formatted with a compatible format for the player, that is, find out which file systems are compatible with the player. In the case of the Samsung BD F5700, the compatible file systems are Fat32 and NTFS. You should consider that Fat32 only supports files of maximum 4GB and won't allow copying larger media files.
We recommend to place MKV files in a folder and then transfer them to the USB drive. This is needed to avoid auto playing the files.
Once transferred, proceed to insert the unit into the USB port of the player.
Use the player's native browser to search for the file.
Once located, you can play the file like any other multimedia file.
Then, and depending on the capabilities of your player, you can see the options of audio track, subtitle track, among other features that you can use at your convenience.
Play MKV over WiFi on a standalone player
We will use the BubbleUPnP software for Android that you can download to your phone from the Android Play Store.
Once installed on your mobile device, you can play virtually any multimedia file you have on your mobile device, wirelessly, on your standalone player.
In this example we are going to locate a movie in MKV format on our mobile device and we are going to play it on the Samsung BD F5700 with the playback feature of network-shared files that this device has.
This the interface of BubbleUPnP on an Android device.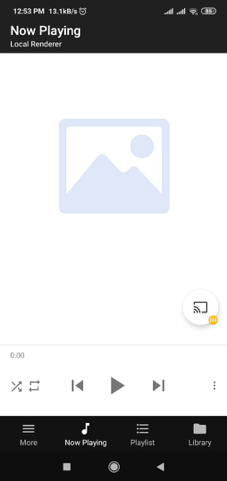 Once the application is run on the device, you can search for the root folder of the device in the player.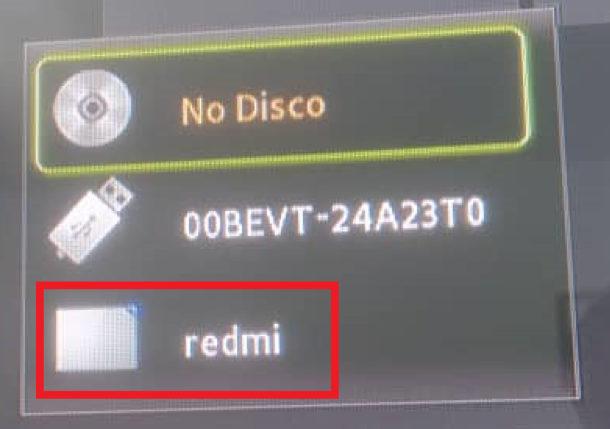 Now look for the folder that contains the MKV movie using the device's native browser. Finally, play your video and enjoy.
The feature of playing an MKV movie through the WiFi network depends on the capabilities of your player and also the capabilities of the WiFi network itself.